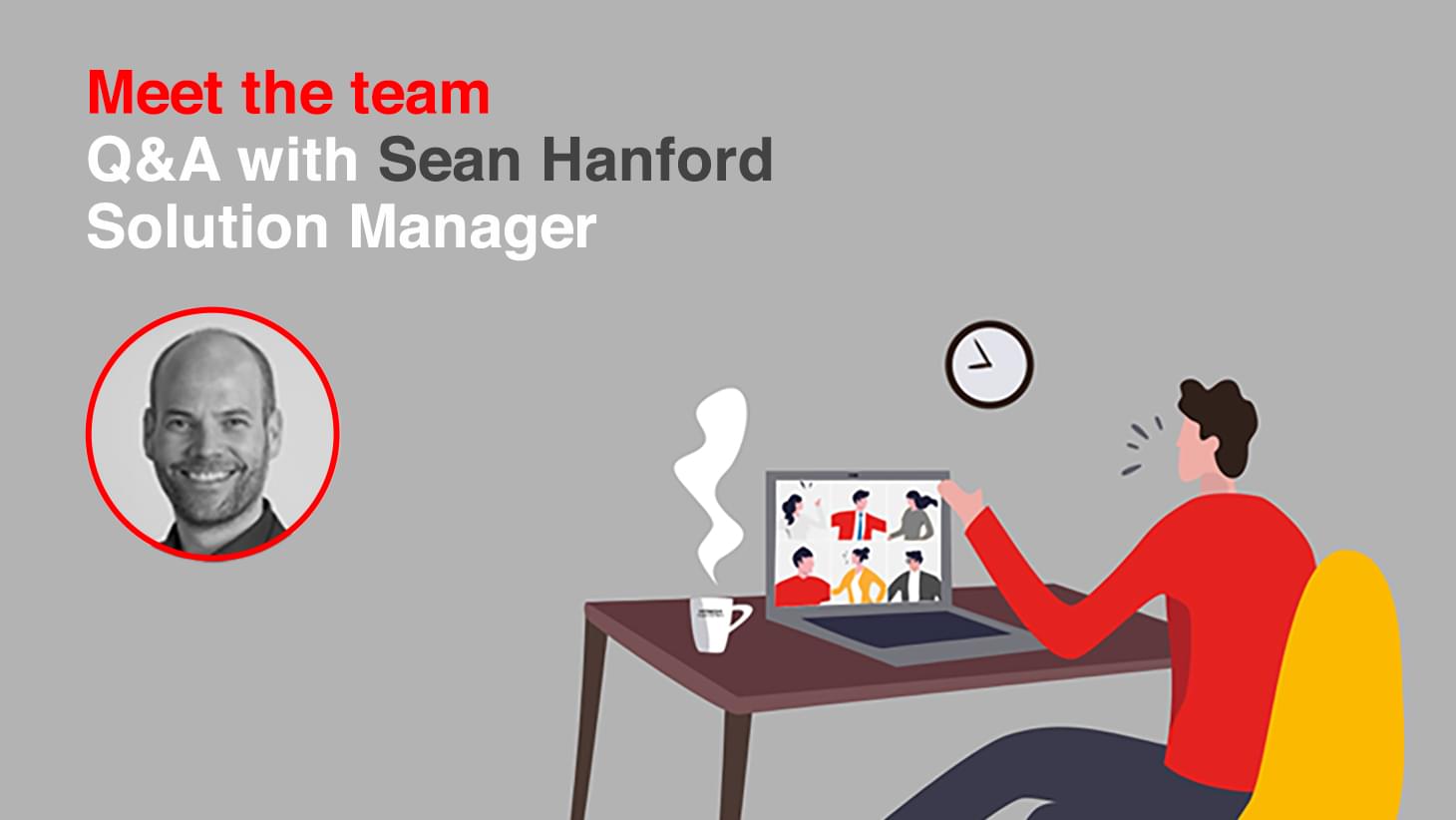 16 Dec 2020
Welcome to the third in our 'meet the team' series, in which we get to know the people behind Hitachi Security Business Group (HSBG) and ask for their insights into the Digital Security sector.
In this Q&A session, we talk to Sean Handford:
What is your role in the business?
Solutions Manager. My role in Hitachi's Security Business Group involves bringing to market Hitachi-owned solutions and solutions from corporate ventures. Delivering industry-focused strategic guidance on all aspects of the solution from technical evaluation and market research/positioning to go-to-market plans and sales support.
How long have you worked with Hitachi?
14 months.
What attracted you to the digital security side of the business?
In addition to it being an interesting, challenging and constantly evolving field, it brings satisfaction that you are not just trying to prevent inappropriate access to corporate data, but protecting an individual's identity. And, additionally for my specific role, protecting personal information from inappropriate access and use.
What has changed in the industry since COVID-19?
The key change I see is the need for greater protection of information due to challenges of the advent of home working becoming the norm.
How has HSBG adapted to the new landscape?
Adapting to a new landscape means promoting simplicity and technology that fits, for example- "touchless" authentication technology, that you can even utilise wearing a facemask. 
How do you navigate the competitors?
Competitors can be seen as disrupters, challenges and/or opportunities. Ensuring you know your solutions' strengths and differentiators is essential.  Knowing your competitors' weaknesses is also key!
What do you see as your biggest challenge?
For the specific solution landscape I'm working in at the moment, disrupting the established players, articulating value in a complex technical and compliant market, challenging customer mindsets that "good enough" can be better and why.