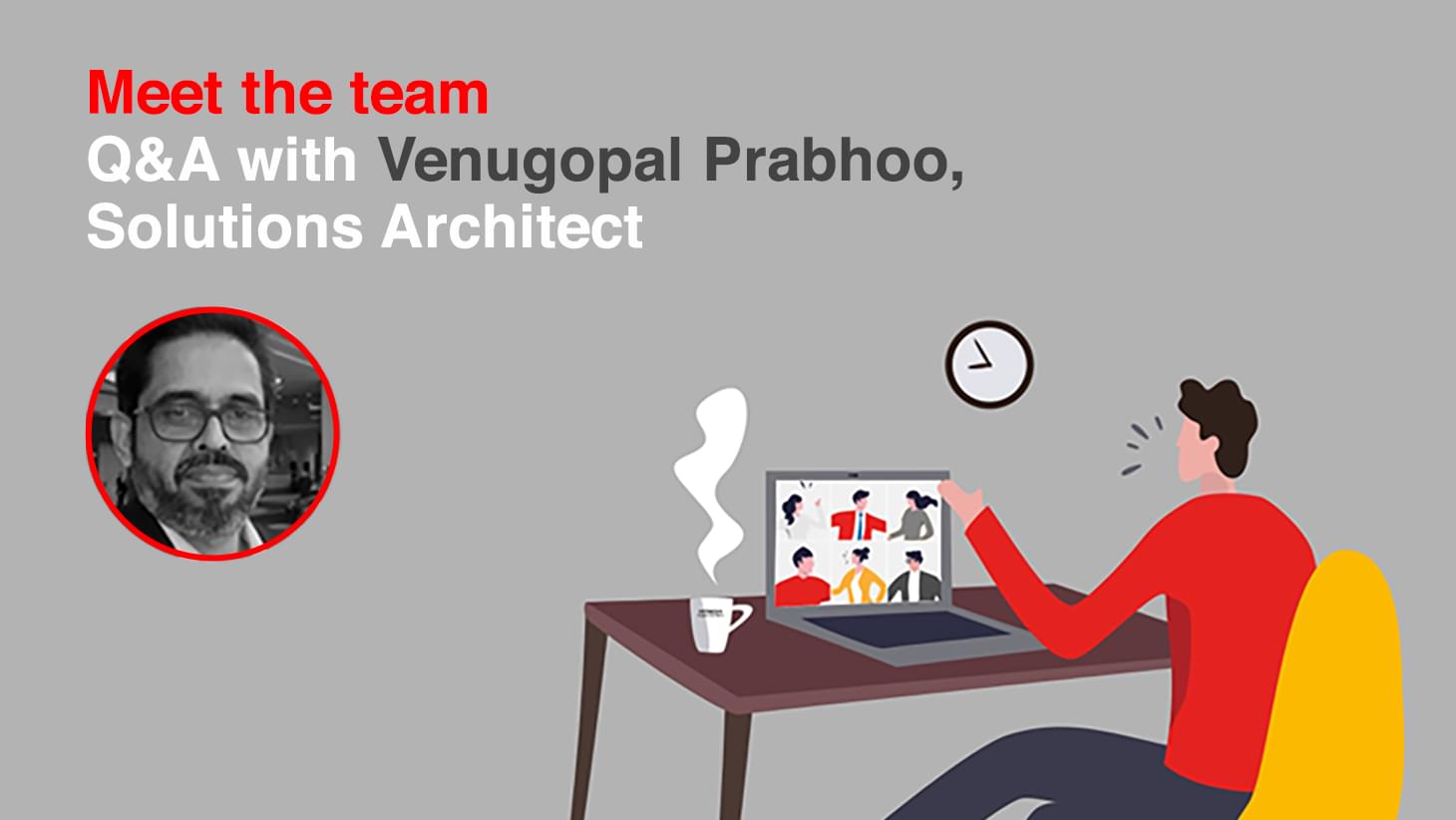 27 Jan 2021
Welcome to the fifth in our 'meet the team' series, in which we get to know the people behind Hitachi Security Business Group (HSBG) and ask for their insights into the Digital Security sector.
In this Q&A session, we talk to Venugopal Prabhoo:
What is your role in the business?
Technical Consultant – designing, implementing and supporting solutions and platform integration.
How long have you worked with Hitachi?
1.5 years full time and about 3 years in discrete projects before that.
What attracted you to the digital security side of the business?
The unique value proposition of Finger Vein Technology amidst other biometric platforms.
What has changed in the industry since COVID-19?
From a security point of view, increasing the need to reliably prove who you are to access resources with a significantly higher proportion of work from home setting.
How has Hitachi Digital Security adapted to the new landscape
By bringing about contactless biometric platforms like VeinID Five.
How do you navigate the competitors?
By keeping a tab on professional networks, user/technical forums on industry landscape changes etc. By leveraging the engagements with channel partners to reinforce the understanding.
What do you see as your biggest challenge?
Adapting to aggressive demands from customers for making the products more user friendly, intuitive and reliable.