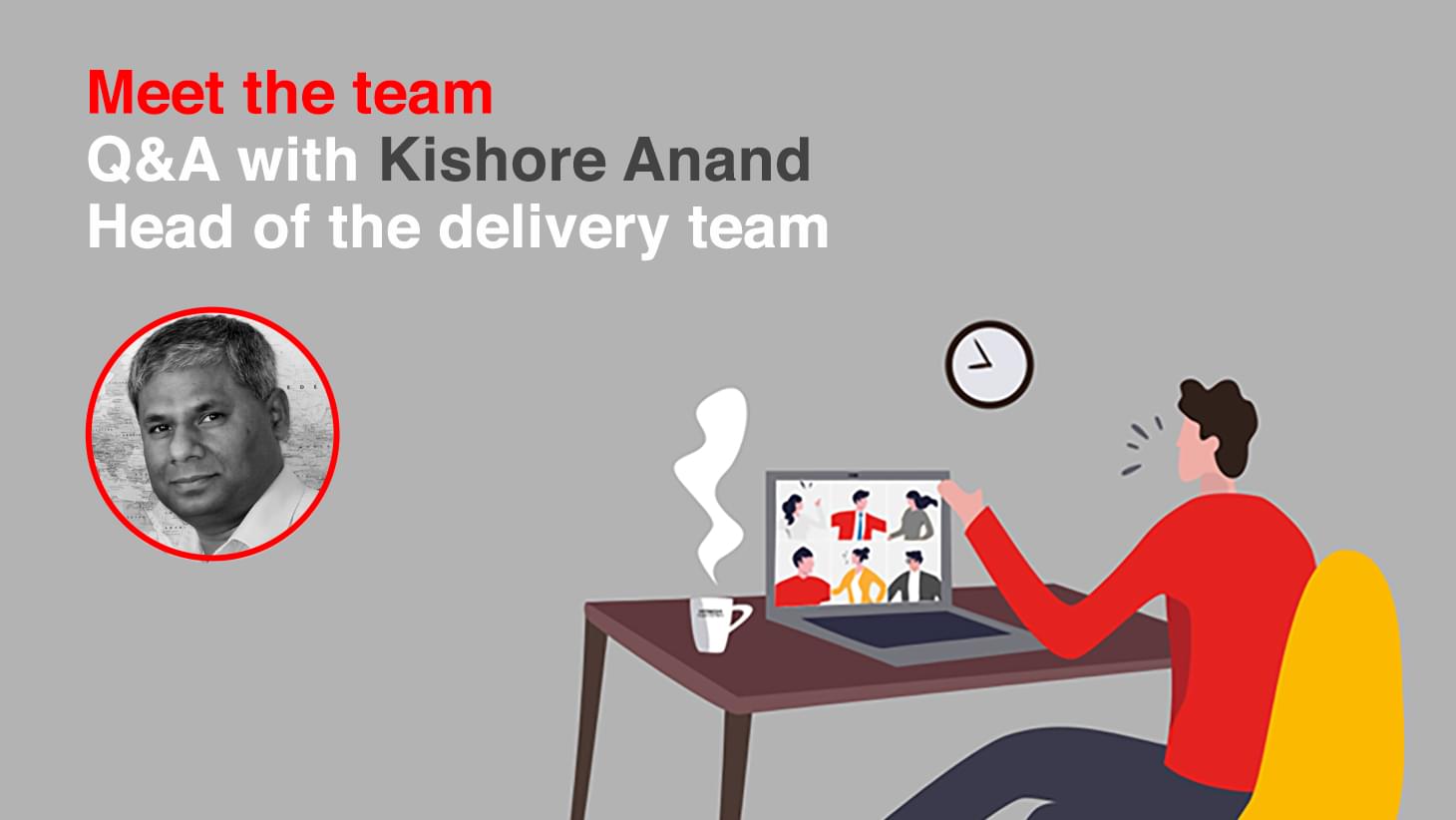 20 Jan 2021
Welcome to the fourth in our 'meet the team' series, in which we get to know the people behind Hitachi Security Business Group (HSBG) and ask for their insights into the Digital Security sector.
In this Q&A session, we talk to Kishore Anand:
What is your role in the business?
As the head of the delivery team, my role is to support our customers in leveraging our solutions to achieve their business objectives. I have an excellent team of Subject Matter Experts, Solution Designers and Architects to provide the suitable level of support from initial evaluation of our biometric solutions to its wider rollout and ongoing support activities.
How long have you worked with Hitachi?
3+ years
What attracted you to the digital security side of the business?
This is the one of the most significant challenges for all the organisations and individuals in the digital world.
What has changed in the industry since COVID-19?
With most of the business interaction and transaction happening in the remote mode, establishing the identity in a safe, secure, reliable and frictionless way has become more important. Organisations are more aware of the need to establish a single identity of their customers, employees and other stakeholders across all their applications.
What is the most innovative product to date?
Hitachi has been working on and developing digital identity solutions which address post-COVID 19 business challenges. Hitachi's VeinID Five and PBI technology are a significant step towards building such solutions. As a founding member of DID Alliance, we expect to establish a global platform for trusted digital identity.
How do you navigate the competitors?
More innovations in this area will help in evolving better solutions and create more awareness amongst the stakeholders.
What do you see as your biggest challenge?
Establishing universal trust despite all the misinformation presented by certain vested interests and protecting individuals' data and identities.