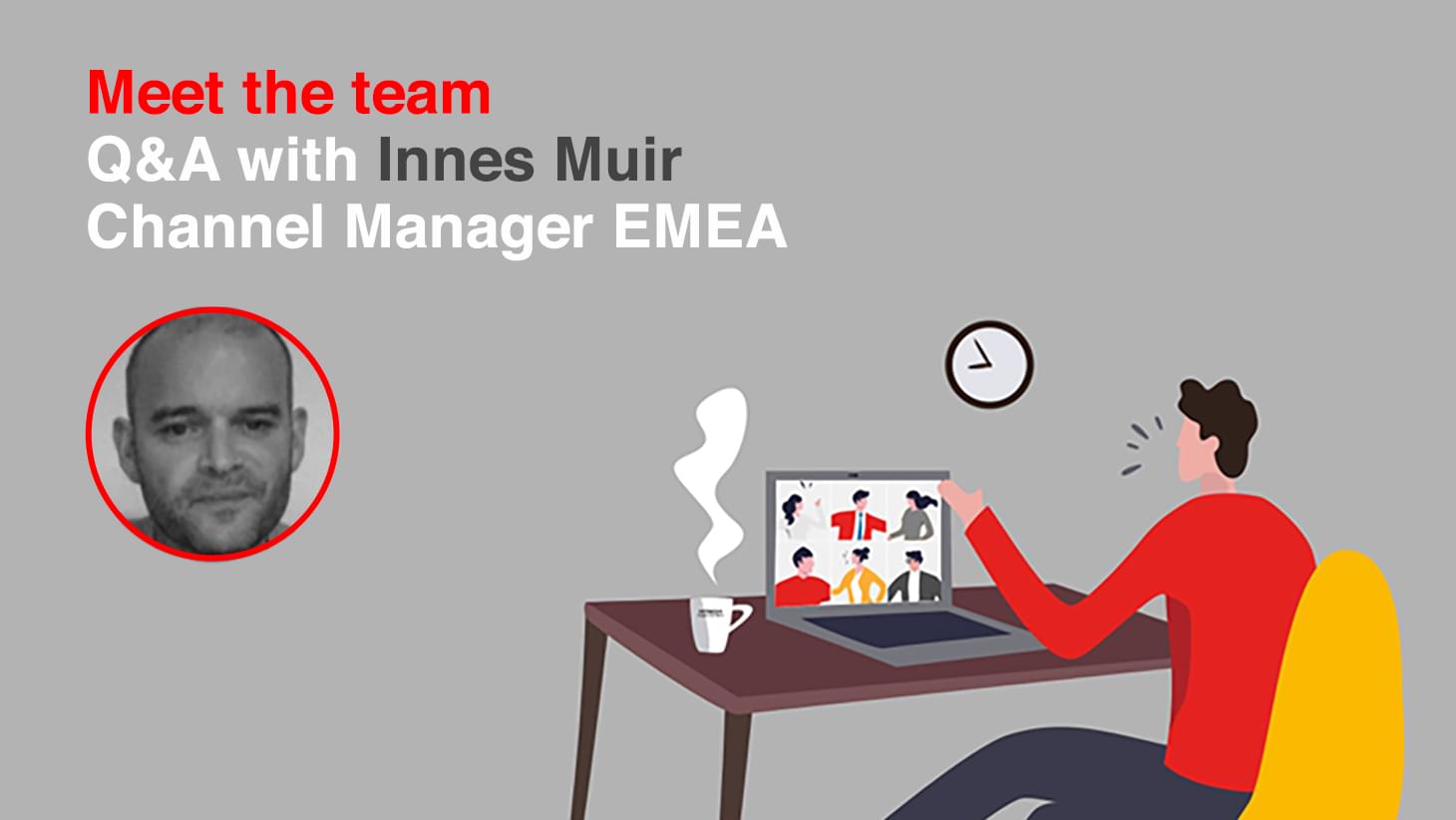 2 Dec 2020
Welcome to the first of our 'meet the team' series, in which we get to know the people behind Hitachi Security Business Group (HSBG) and ask for their insights into the Digital Security sector.
In this opening Q&A session, we talk to Innes Muir:
What is your role in the business?
I'm the channel manager for EMEA, responsible for the development of reseller partners and distributors.
How long have you worked with Hitachi?
Coming up for two years.
What attracted you to the digital security side of the business?
An innovative and convincing technology that really addresses the problems facing organisations and users in the management of passwords.
What has changed in the industry since COVID-19?
It's changed dramatically; obviously the majority of us are still working from home or in the office in restricted environments. This hasn't so much affected the availability of customers, but it has become increasingly difficult to start new projects and evaluations.
How has HSBG adapted to the new landscape?
I think we are fortunate to be in an industry that lends itself well to working remotely and have the tools and technology to communicate effectively with our customers.
What has been the biggest change you've seen in your time in the Digital Security marketplace.
The biggest change I have seen in my years in cybersecurity is the greater focus on digital identity and the integration of this into our working and personal lives.
What is the most innovative product to date?
I believe that the most innovative product to date and one that offers enormous potential is Hitachi VeinID Five Application Password Replacement and its ability to authenticate users into a variety of different web-and cloud-based applications using only their hand.
How do you navigate the competitors?
I believe that the ability to complement and enhance other vendors' technology when it comes to authentication rather than going head to head is a huge advantage to the ROI messaging to the customer in these challenging times.
What do you see as your biggest challenge?
In the short term, motivating customers to address the obvious shortfalls of password management at both organisational and user levels. In the longer term, changing the mindset of organisations to accept the concept of digital identity and the advantages from a security and cost-saving perspective.